Wayne Reid G.Campbell's Guitars
Collection



Cette magnifique collection est celle de Wayne Reid de

Nouvelle Ecosse au Canada.
Ce grand collectionneur (et guitariste) Canadien à, au fil des années, rassemblé
certaines des guitares ayant appartenue à Glen Campbell.
Parmis ces guitares, deux protos Adamas et G.C Signature de toute beauté.
Egalement les fameuses "Bluebirds" qui, je l'avoue, sont parmis mes favorites!!
Merci à toi Wayne pour ces suberbes photos et pour ta gentillesse.
------------------------------------------
This splendid collection belong to Wayne Reid from Nova Scotia/Canada.
This great collector (and guitarist), have collected some of the greatest guitars that were
owned by G.Campbell.
Among these guitars, two amazing prototypes, a 1981 Adamas and the first GC Deluxe Balladeer

.
Also the famous "Bluebirds" which, I acknowledge it, are among my favorites!!
Thank you so much Wayne for these nice pics and for your kindness.

Please, visit Wayne's Glen Campbell web site: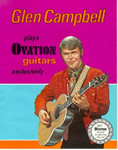 Glen Campbell Bluebirds
A flock (or is it gaggle?) of some of the rarest 'birds on the planet. As few of them as there are, it is interesting
that they all seem to differ from one another. These were built in the mid-late '70's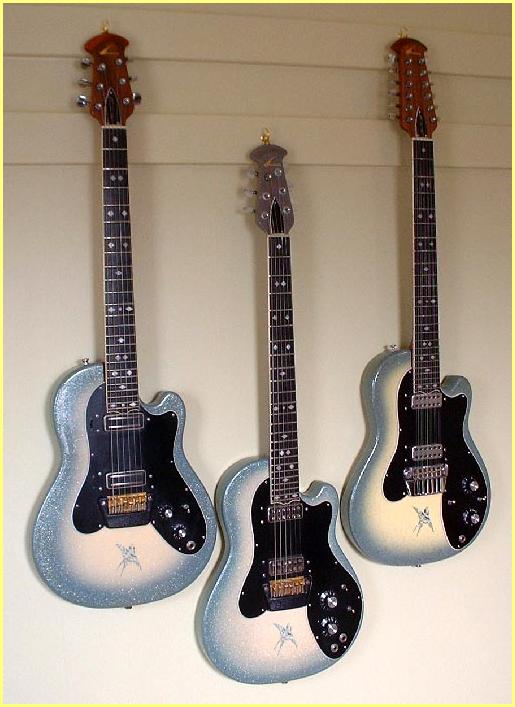 (1) This six-string is basically a UK2 in feathers. Other than the obvious cosmetics,
the only difference is the single tone/volume instead of the double T/V UK2 setup.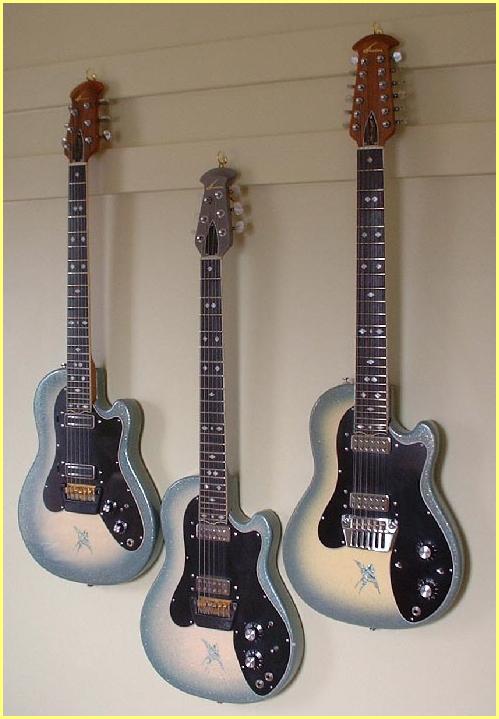 Same 'birds, different angle
(2) The other six-string (middle) features Preacher/Deacon pickups, stereo passive electrics,
and a gray (faded from what used to be blue) neck.
(3)12-string version.

Glen Campbell with Bluebird 12-String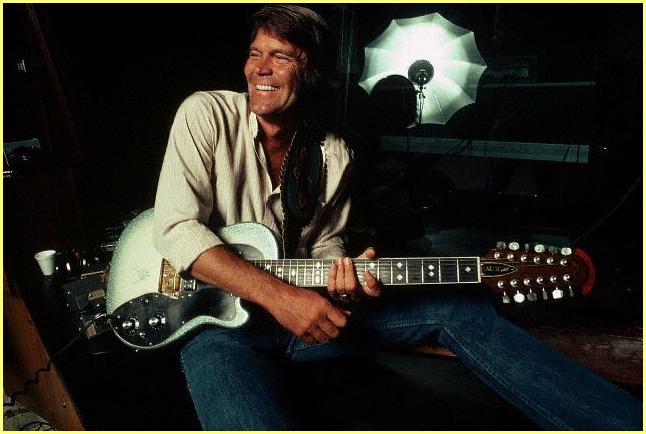 A neat pic, taken about 1979
Prototype Glen Campbell Acoustics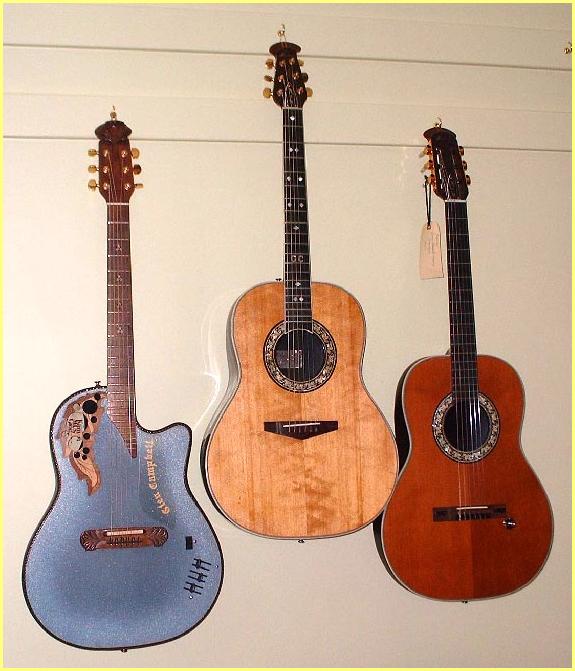 (1) 1981 Glen Campbell Adamas, one of the very first super-shallow bowl guitars to leave the factory.
(2) Glen's first custom built Ovation and prototype for the first GC signature series guitars.
Featured in the first GC/Ovation ad series that ran for years...and simply best playing and sounding
roundhole O I have ever played, period.
(3) 1970 Glen Campbell Classic (ser #; X010, mod #; 1123-4E) with proto Barcus-Berry pickup.
Built after the "Baldwin scare"to use as an interim guitar while Ovation developed their own pickup system
.
1969 "GC Goodtime Hour " Photo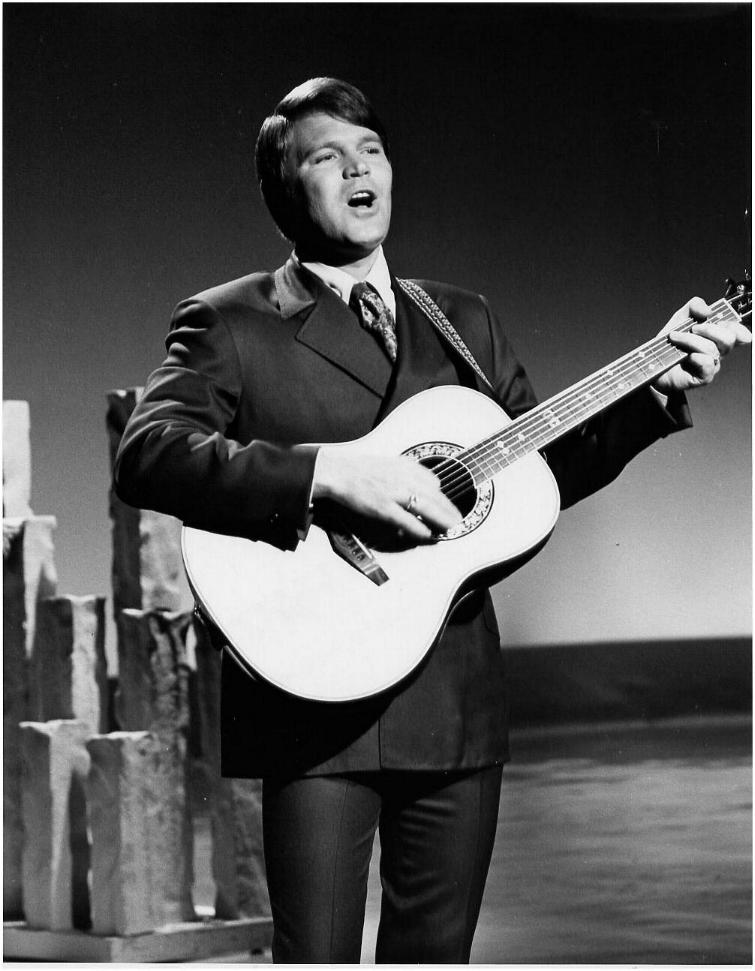 Here's a neat pic of Glen playing the 1968 Signature Series prototype
guitar shown above (center acoustic) on the
"Goodtime Hour Show"in 1969. I have a lot of stuff featuring this guitar.
All together now!!!